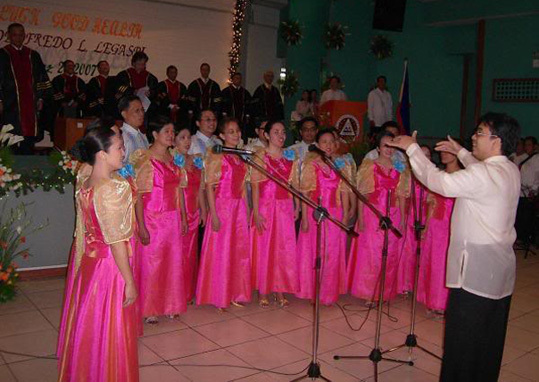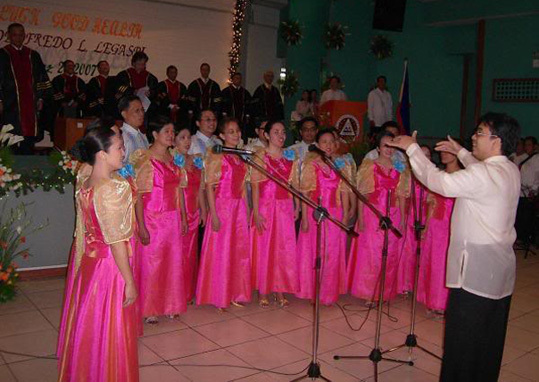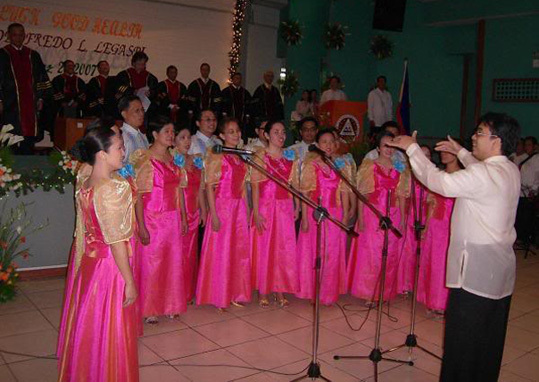 Sandiganbayan Chorale

The debut performance of the Sandiganbayan Chorale during the retirement ceremonies of Justice Godofredo Legaspi was a smashing success largely due to the efforts of our choir master, Mr. Jojo Acosta. We met Kuya Jojo a few days before the said event but despite being pressed for time, he was able to teach us many things such as proper breathing techniques, enunciation, and stage projection. These things we learned from him turned us into confident and disciplined singers and this was very evident during our highly praised production number that day. Truly, Kuya Jojo's tremendous talent and skills, enhanced by his naturally witty and charming personality, make him the most endearing, if not the best, vocal coach in town. Everyone in the group is looking forward to working with him again and learning more things from him.
– Atty. Lyn Dimayuga
In the short time that we were able to work with Mr. Jojo Acosta, the Sandiganbayan Chorale greatly benefited from his mentoring. As a member of the group, I was able to learn techniques from proper breathing to stage presence that helped me prepare for our performance. After watching a recording of our debut performance, I was grateful for Kuya Jojo's pieces of advice and his commitment to bringing out the talent in each member of the group. Kudos to Kuya Jojo's patience and dedication in coaching the Sandiganbayan Chorale! I hope to someday again work with this admirable man! God speed!
– Atty. Jes Vitug