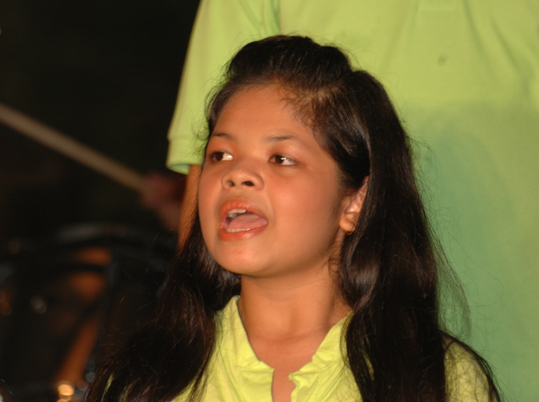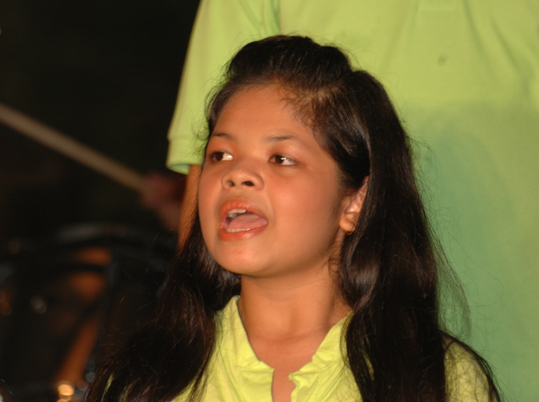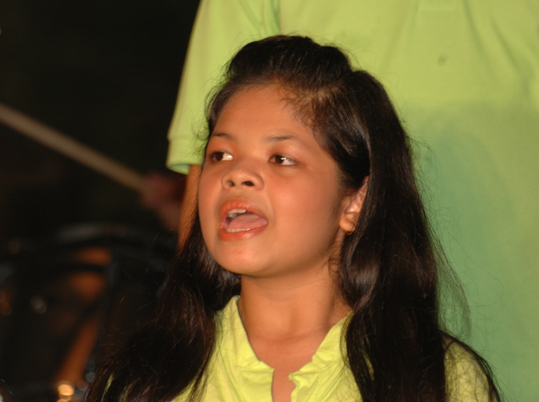 Debbie Aldaba
Mom of Dyanne Aldaba
After just a short span of time knowing Tito Jojo, my daughter Dyanne was not anymore the timid and shy girl singing on stage. She was used to just singing in front of the mirror at home and everytime we asked her to join activities in school and in Kids for Christ, she would shy away and hide. After enrolling at Tito Jojo's SingerStudio class last summer, she eventually crawled out of her shell and now has participated in several activities in school and even sung acapella in a wedding reception with 300 guests present.
She was prepared to sing with a minus one but due to a technical problem the cd did not play. The bride then insisted that she sing acapella and to my surprise and amazement, she accepted. I didn't expect that she would agree to that because I knew that she was already nervous the whole day and to sing acapella was the last thing on her mind. This proved that Tito Jojo had developed her self confidence which she didn't have when we first enrolled her. Since then, whenever there is an oppurtunity to perform, she would accept and prepare for it diligently. Tito Jojo really brought out the best in Dyanne and until now is molding her to be a good singer by not only developing her voice but teaching her how to perform professionally.
This coming summer we will be also enrolling our youngest daughter at Tito Jojo's SingerStudio for Organ/Piano lessons. Join us and experience the joy of seeing your children develop their talents!
[Photo: Dyanne Aldaba]