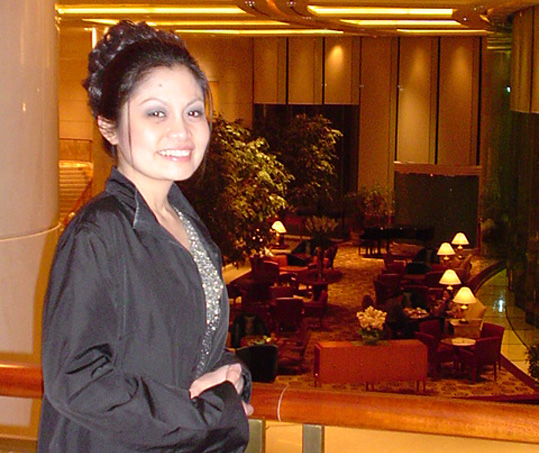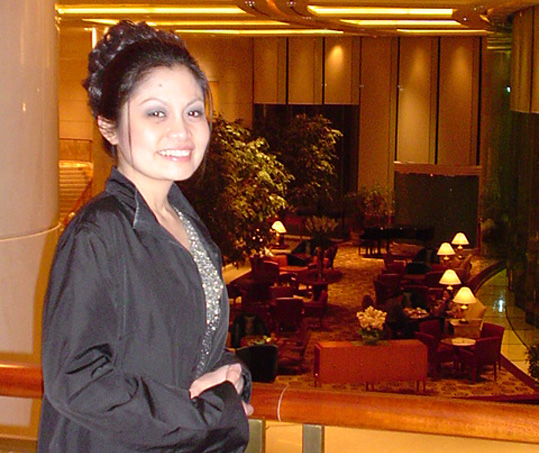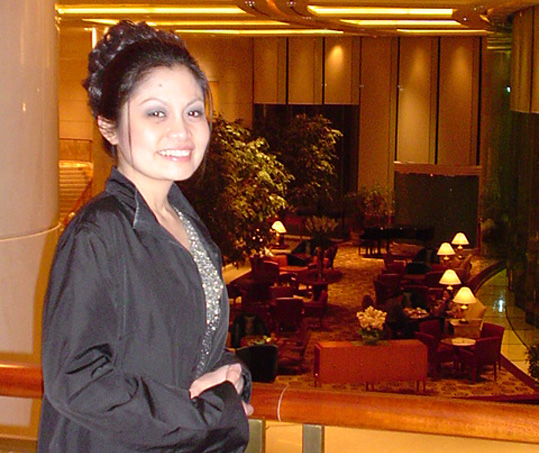 Valerie Ecalnir
Fan of Jojo Acosta


Wow, ang ganda naman ng website mo! Hanga naman ako sa business adventure mo…from Pinok to SingerStudio. Iba na talaga ang maabilidad at gifted!
I'm so proud that I was one of your original 'protégées' (o pasaway?) 16 years ago! (O, 'wag na I-compute ang age ko at ni Kuya Jo!) I should say that if it was not for your true dedication as the Youth Choir musical director, your passion for music and goal to achieve perfection, I wouldn't be that good a singer as I am now and I wouldn't go places. Grabe, ang strict, especially during our rehearsals for the Fiesta concert! Kapag sinabi na n'yang, "Performance Level!" with matching snap of fingers, konting unnecessary movement lang, balik ulit sa umpisa ng song! 'Yung iba napaiyak na sa pagod kakaulit ng song and choreography (marami na kasi ang pasaway noon pa!). But the outcome brought tears of joy not only to us but also to the audience, as well. Our performance was great that our choir stood out among others! Now I'm making use of that discipline and everything I've learned from him, whenever and wherever I perform. (I've performed at Four Seasons Bangkok and at Grand Hyatt Hotel in Jakarta, Seoul, Beijing, Shanghai and Delhi, FYI only.)
Kuya Jo, I owe you much. Sana mas marami ka pa'ng taong matulungan sa God-given talents mo. Bow ako sa 'yo! More power to you and your SingerStudio!