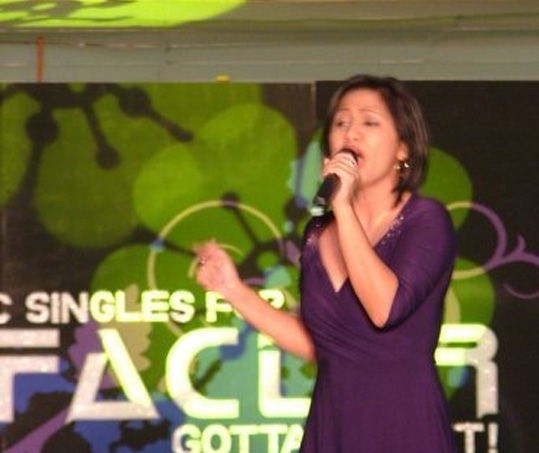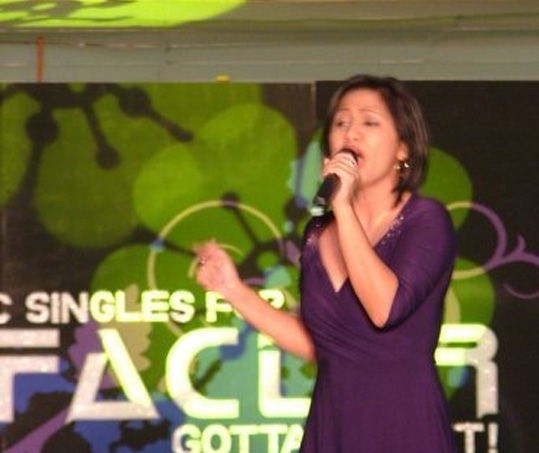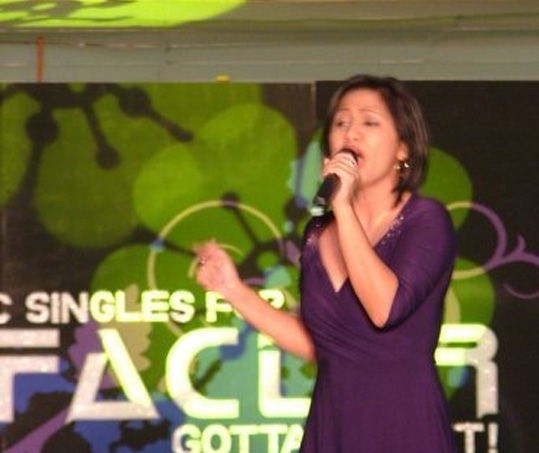 Dona Torres
Singles For Christ Big East Sector

On behalf of the Singles For Christ Big East Sector, I would like to thank you for the invaluable support and help you've extended us in the recently concluded SFC Christ Factor..Gotta Have It Mall Evangelization show! Whew, that was long and so formal, hehe!…
Maraming salamat sa lahat ng tulong mo at ni Lei. We wouldn't have been able to do it without you and and your lovely wife!
I remember I was in Bangkok when Dolly, our prod head, sent me several text messages asking for help on the musical production #s. I told her to seek assistance from you while still on the planning stage.
Days after, Dolly texted me the good news: we got an appointment from your very busy schedule. She said you gave us an hour. An hour? What?! Panic-stricken me decided I had to call you once I get back home to ask for more. I know Jojo would not allot us just an hour! I've worked with him before, and I know the passion he has for music and commitment to serve can't be limited by time availability… hahaha, pakapalan na ng mukha ito! Armed with prayers, I'm going to seek his help….
The call was made, commitments given, ideas flowed, lo and behold, we were working together again! Seems like the old days, back in 2001, when we worked together @ the Voice workshop in ABS-CBN.. We even got a Super big bonus thru his very accommodating wife in the program flow, thanks Lei! Praise God for talents unselfishly shared!
Even Ondoy didn't stop us from pushing for this service. I remember receiving a text message from one of the singers at the height of the Ondoy storm, "ate, tuloy ba ang practice with Kuya Jojo?" Wow, di lang pala ako ang naglu-look forward to the rehearsal sessions @ the Singer Studio with maestro Jojo!
All of us who had the chance to go to the Singer Studio in Filinvest and witness the sessions were at awe with how Jojo went thru the rehearsals. We learned a lot of techniques from him, so professionally done! Even the GK Sagip kids were taught the proper way of singing… Voice coaching at its best, for FREE!!
Show time! November 22, 2009, Sta Lucia East Grand Mall…
Jojo and Lei were @ the venue as early as all the production peeps were, in time for the program run thru. They assisted and guided us as we went thru the rehearsals. (big thanks for helping me make them realize that we really had to work on the program and not JUST leave everything up to God. Sabi nga, we also have to give it our best, and when we've done that, that's when we ask God to do the rest..)
On with the show, our program was opened by performances from the SingerStudio's Bands — Mono, Weekend Project and Claire and Crimson.
SFC Mall Evangelization show proper was formally opened by a musical number produced and directed by Jojo Acosta, with Relly Mangubat and talented musicians accompanying us (yes, we opened the program, hahaha!) to the tune of Jojo's specially arranged "Fame." Mind you, we only had about 2-3 sessions with the musical director, pero sa sobrang galing nya, nahiya kaming di piliting tapatan ito at ibigay ang aming best! Hehehe, pressure!
Oh, and we were not the only musically gifted performers on the show (hehehe!)! The Singer Studio talents: Indios Band and emerging 11-yr old singer Ella Rondina were also there to grace our Mall Evangelization concert. Thanks guys for the great song #s!
Magaling na, sobrang professional pa si Jojo! In the middle of the show, he approached me to ask if ok to make last minute changes on the program. He was to play the keyboards for our Sagip Kids with their song number towards the end of the show. Unfortunately, his son was very sick, thus, he asked if we can have the kids' do their number earlier. Much as I wanted to give in, I couldn't, as this particular number was relevant and will serve as segue to the highlight of the show. Wow, no further explanation needed. Jojo didn't budge at all! He stayed on and waited until his commitment was fulfilled.…
Whew, long read! So sorry!
Again, thank you for helping us get thru and accomplish our service for the Lord! Thank you for your big heart, for the passion for music, for your dedication and the willingness to share your blessings! May you and your family be blessed more as you are such big blessings to us!
Hanggang sa muli, maestro Jojo! =)