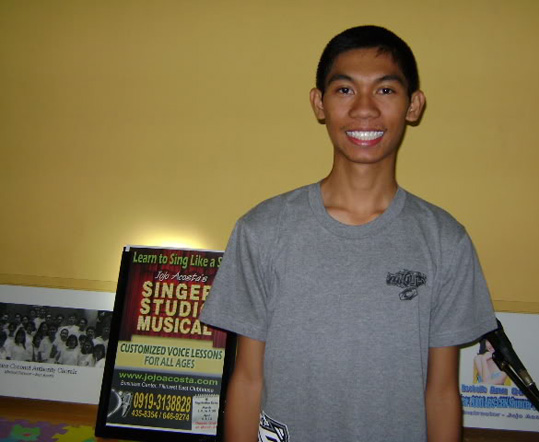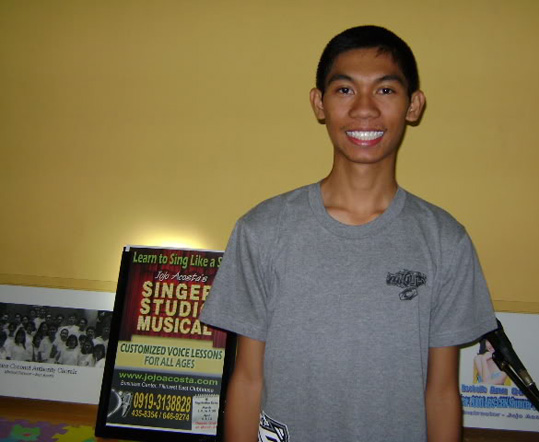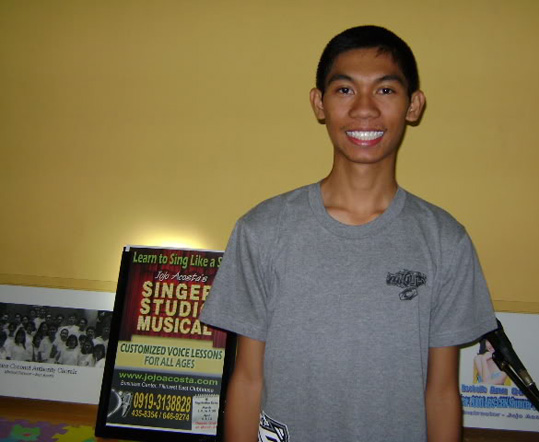 -from the Parents of Niño Bautista
"To love to teach is one thing,
To love those you teach is quite another."
The thing I remember best about him is how much he loved his work with warm, personal interest in his student. He showed concern to his students the beautiful example of the importance of teaching through your heart.
The man who deserves this complement is Jojo Acosta, whose heart is in music and God. He is a fast break voice trainer. I couldn't imagine how my son improved his voice within ten days. It was magic!
As a parent, I don't have any regrets, disappointments, because I could see hopes and dreams for the future of his students. His confidence with God can encourage his students and parents. I'm proud to promote Jojo Acosta's voice lessons. Thank you for your time and efforts. Keep it up, Jojo. God bless you and your family.