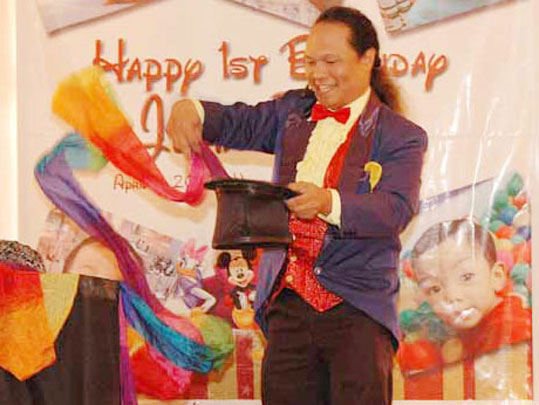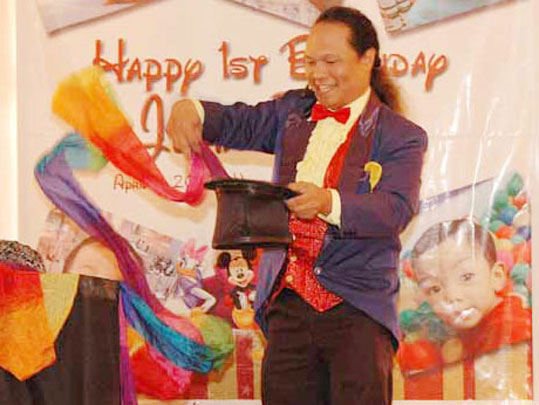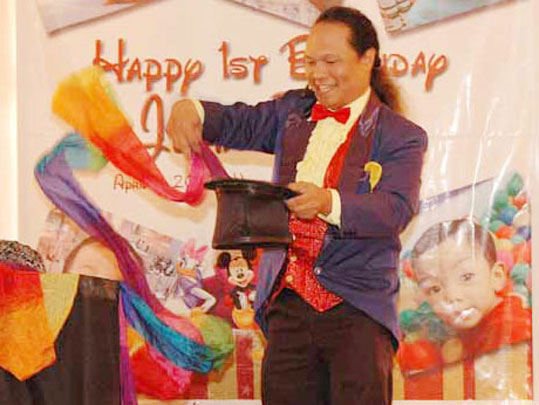 Ferdinand Peran
Party Magician and Ventriloquist
Ferdini's Arts & Magic Entertainment
http://www.ferdini.com/
ferdini@ferdini.com
ferdini_magic@yahoo.com
I stopped singing for more than 15 years ago and my background in music singing is classical, and singing in the choral group as baritone and tenor. Never had any plans in singing as solo performer during those times.
Last year, I've consulted with Jojo and went to his studio to check my voice status as well as some problems I've encountered with a plan to get back to music again. Wow! He knows everything about my voice problems and even the bad habits that I've developed for the past 15 years. He is one of a kind voice coach, he's going to tell you who you are when it comes to singing and what type of music that you're supposed to sing coz thats your character. I didn't know that he is a high profile voice coach until I went to his studio and talk to him personally coz he's going to treat you in a very personal and friendly manner.
For me, Jojo is not just a voice coach, he is also a music career coach and most specially…a friend who's going to tell you who you really are in music singing.