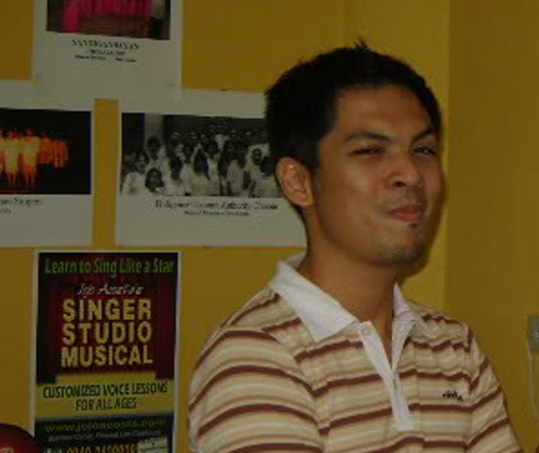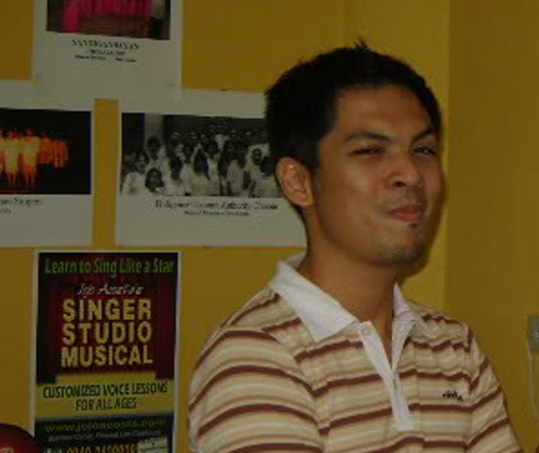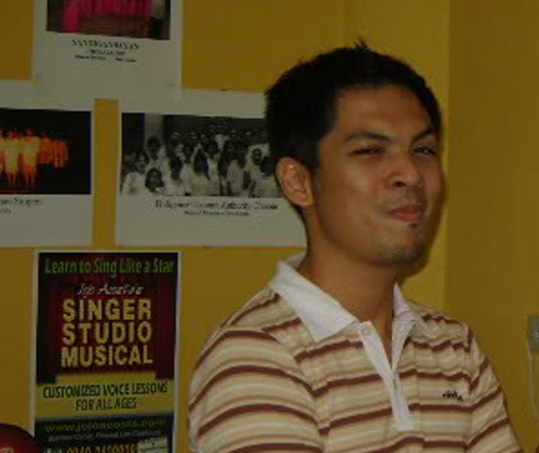 Atty. Rebo Saguisag 
Best Man
ROCK STAR IN AN HOUR? – A Jojo Acosta Voice Coaching Experience
Can one become a Rock Star in an hour? Short answer: No! Well, maybe, if you're THAT gifted. And that's a big maybe. Coach Jojo explained to me, that as with any other talent, singing can be honed and that everyone can sing (well, except the really tone deaf). Imagine my apprehensions when he first asked me to sing! What if I were tone deaf? Yikes! I had no business joining my friend Andrew onstage on his wedding day for his surprise number. As Andrew was the groom, nobody would care. But what about me?!
But after a few verses, he told me that I would do okay. Whew! Now, to the next problem. It was already a Wednesday (December 17, 2008). The wedding was scheduled the following Monday (the 22nd). We were all very busy and we only had one hour that particular Wednesday. ONE HOUR. But Coach reassured me that many things can still be done in an hour. After all, he had a "crash course" which was perfect for our situation. That put me at ease.
But he was also honest enough to tell me that the more time we had, the better it would be. I appreciated that honesty. He was reassuring. But honest. Like a friend. He was not like any of the ruler-wielding terrorist piano teacher type. FEAR does not mix well to lack of confidence and lack of time.
So on we went to the "dangling earring" posture and all the "pif-paf-poofs," all squeezed in one hour. Andrew came in and we practiced together. Then, I had to pop the million dollar question: "How was it?", I asked. "It was great!", replied Coach Jojo. "May mga kaunting sabit pa, but it was great!" I felt like a Rock Star. All in one hour, I now had swager. Who cares about a little "sabit," I said to myself.
Come the 22nd, Andrew and I performed as planned. Surprisingly, a good friend approached us after, "ayos yung blending niyo a." Flattered, I fished for more. "Sabit-sabit nga e", I said. Good friend goes, "Well, yeah, may mga sabit here and there but by and large, ayooooos, men." Hmmm, sounds familiar? Well, it was what Coach Jojo told us, too.
In many ways, Coach Jojo was like a friend. Non-intimidating, reassuring, supportive yet honest. And at the end of the day, beyond all the techniques, one of the more important things he gave me was confidence. After all, we only had one hour. There is no way I could master all the techniques in one hour. But a strong belief in oneself could make all the difference and it did.
Thank you Coach Jojo and I will definitely see you again.